Take a comfortable nap anywhere!
AeroRest 2.0 is designed for travelers who need comfort and rest wherever they go.
When you're traveling by train, regular or vehicle, AeroRest 2.0 is the perfect accessory to help you get a good night's sleep and feel refreshed at the end of your journey.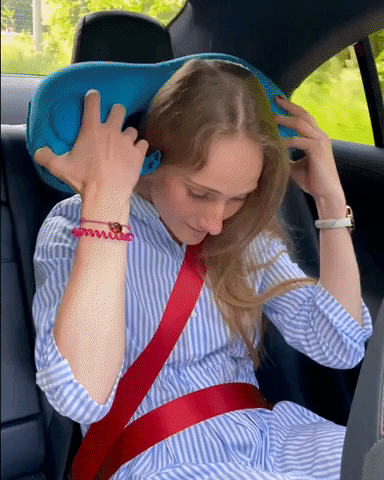 First Class Comfort:
✅
Deep sleep anytime, anywhere:
 This is one of the best ways to have quality sleep on the go and be energetic and explore more!
✅
Say goodbye to neck pain:
 AeroRest 2.0 maximizes support for your neck and helps you fall asleep or rest in the right position. It provides better blood circulation and rest for the head.
✅
 Stay comfortable on the go:
 It's the perfect solution to instantly find a comfortable location even if you don't have much space on a plane flight or car trip.
✅
Take it with you:
 AeroRest 2.0 is designed for travelers who care about space. You can carry it in your pocket, jacket or purse because it fits in your hand.
✅
Inflate or deflate quickly:
 The built-in hand pump allows you to inflate or deflate your AeroRest 2.0 very quickly and travel in comfort in First Class.
What our customers say about us:
"I love this neck pillow! It's so soft and comfortable, and the fact that it's inflated in seconds is a game changer. I take it with me every time I travel and it saves me from many uncomfortable naps.
Jacob K – Miami, Florida